Residential Construction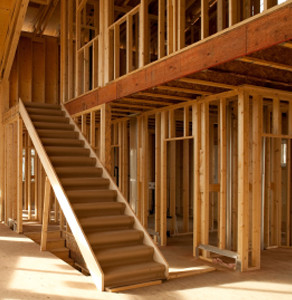 A home is more than bricks and mortar. It is the place where we share our lives with loved ones, a storehouse full of our fondest memories. That's why the value of a house is not in the square footage, but in its ability to provide us with the experiences we enjoy most.
As a family owned business, we understand the importance of home and have devoted our company to creating true living space. Our team of experts will work with you to transform your house into the type of home that is not only functional but also beautiful. Since our goal is to create living space, we can do it anywhere and match your home to your lifestyle. Step one is to write up your dream list and our designers will determine how to make these items a reality. Based on our years of experience in residential construction, we may offer suggestions and ideas you've never thought of before that will transform your living experience.
With almost 40 years experience, Sierra has a solid reputation for customer satisfaction and construction excellence. Sierra is a State Certified General Contractor and winner of numerous industry and community awards for achieving high standards in business leadership.
Residential Services
Home Remodeling
Historic Home Renovation
Kitchen Remodeling
Room Additions
Second Story Additions
Bathroom Remodeling
Custom Tile & Hardwood Flooring
Garage Conversions & Additions
Re-Roofing
Repairs of all types
Mother-in-law Suites
Financing
Through our contacts, Sierra Residential Construction can assist with easy financing of your home remodeling project. The interest on home improvement loans is normally tax deductible while the improvement adds value to one of your most valuable investments. Call or ask your dedicated Sierra Construction specialist for more information concerning your financing options.