"Building Confidence Since 1974"
At Sierra, when we say "Building Confidence" we mean it! With over four decades  experience, over 2,000 completed construction projects, and over $250,000,000 in contracted work, Sierra comes equipped with a solid reputation for quality construction. Lots of companies can "build", but communicating, designing, creating, and constructing a building that will last requires listening, asking the right questions, communicating clearly, and setting realistic goals. This is the same kind of trust that has earned Sierra Constructions numerous local, national and industry awards, but more importantly it has earned the repeat business of valued clients.
We provide solid planning, engineering, supervision, and quality control to make sure the job is delivered on time and on the money. After all, a satisfied client is the best advertising for all. Sierra is known for serving a wide variety of industries with a singular focus of quality construction.
"Building to Suite Your Needs"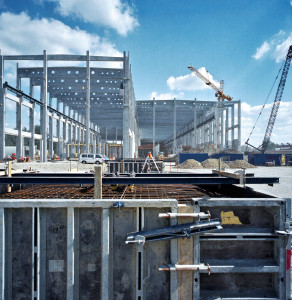 Office Buildings
Apartment Buildings
Student Housing
Medical Facilities
High Rise Structures
Historic Restorations
Ware Houses
Hospitality
Industrial
Manufacturing
Educational
Retail
Tenant Improvements
Headquarter Offices/Campus
In addition, Sierra offers a comprehensive set of services that allow you the freedom to focus on your business while we do the legwork. You can choose all or some of these items depending on the scope of your project and the degree of your involvement.
Pre Construction
Site Studies
Budgeting
Constructability Reviews
Estimating
Value Engineering
Feasibility
Design-Build Services
Architectural Services
Drawings and Renderings
ADA Compliance
Engineering
Environmental Assessment/Impact
Permitting
Sierra can take you from start to finish or work with your existing plans. Our goals are to meet your building needs while offering you unmatched quality and workmanship. When it comes to quality construction, nothing beats experience. That's why Sierra employs Four Class A State Certified General Contractors with over 120 years combined experience. Our reputation allows us to recruit a talented, energetic work force with an employee retention rate that far exceeds the industry standard. Better people, products, and performance make all the difference.