Disaster Restoration
When disaster strikes our homes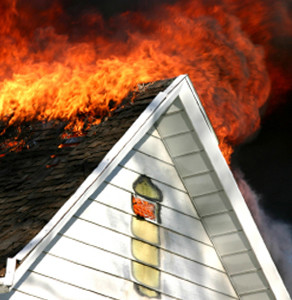 or businesses, the damage done to our property can be overwhelming.  Whether it's a flooded kitchen or a fire ravaged warehouse, it may seem difficult to even know where to begin or who to turn to. That's why it is important to surround yourself with experienced people you can trust in times of need – professionals who can help rebuild your home or business, regain your momentum and restore your confidence.
Once an immediate emergency is under control, your personal disaster restoration specialist really goes to work for you. Documentation for your insurance claim is the area that can cause considerable stress for you because you may never have experienced an insurance claim before. Your disaster restoration specialist uses current insurance practices and helps make your loss important to the insurance representative. Specialty crews on site evaluate each aspect of the loss to your property. Architects, engineers, plumbers, roofers, and electricians all work together under our direct supervision to determine the best way to restore your property.
Our detail oriented staff will process each piece of property to evaluate whether or not it is restorable. If your property can not be restored, a detailed inventory is prepared for you to document the replacement cost to your insurer. Appropriate notifications, permits, and other necessary documents are given to local building officials to ensure a smooth restoration process.
Restoration & Cleaning Services
Fire Reconstruction
Water Damage Repair
Mold Remediation
Sinkhole Repairs
Smoke & Soot Removal
Defective Drywall
Ozone & Thermal Fogging
Upholstery Cleaning
Furniture repair, touch-up & refinishing
Complete contents restoration
Water leak repair
Contact us to schedule your repair, (813)228-6661